Workspace classes
Workspace classes allow you to select the resources available to your workspaces.
On gitpod.io, the options are:
Standard: up to 4 cores, up to 8GB RAM, 30GB storage
Large: up to 8 cores, up to 16GB RAM, 50GB storage
You can override the default (Standard) workspace class in the Gitpod project settings for your repository.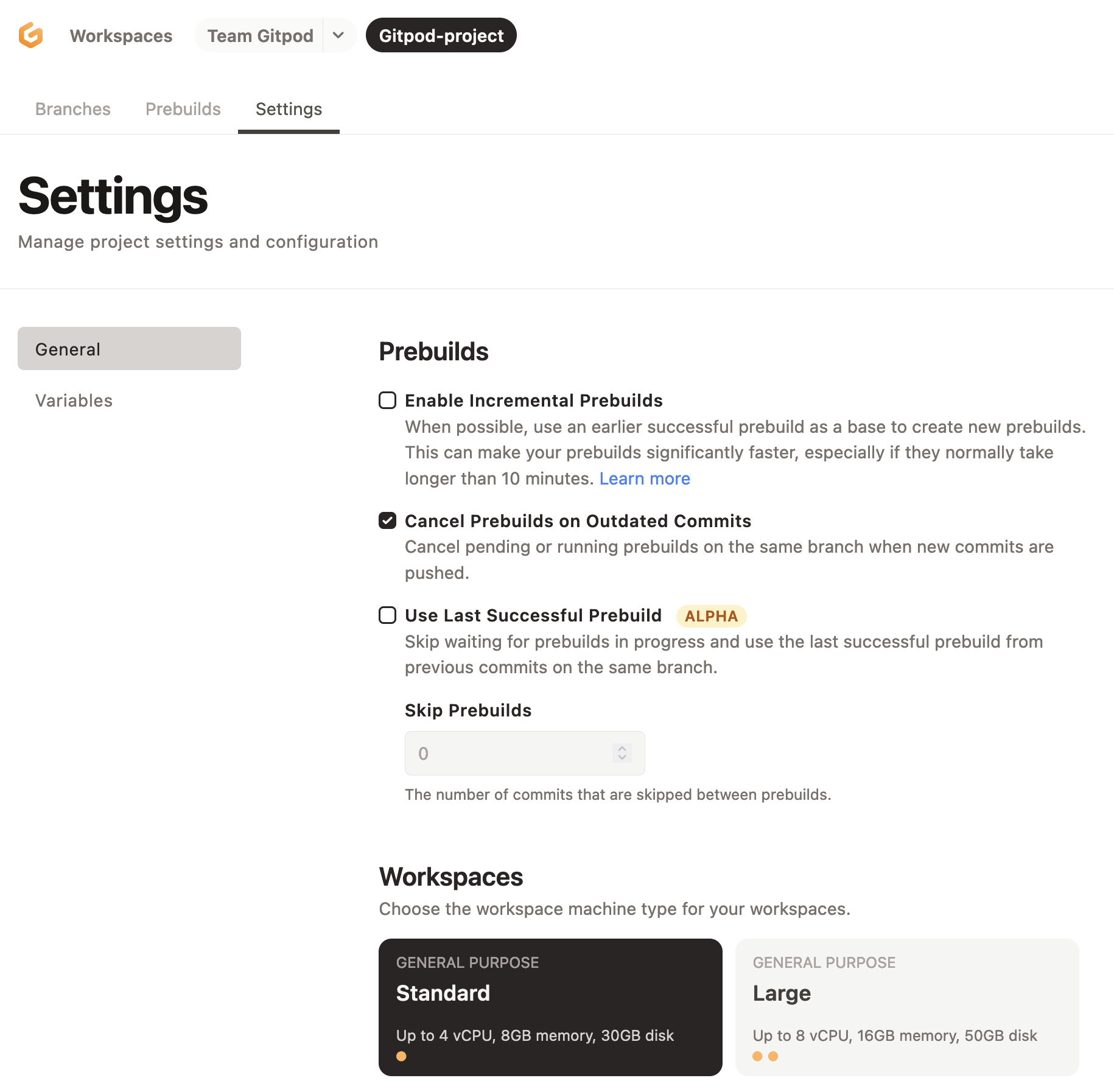 Good to know
Large workspace classes use credits at a faster rate. Standard workspaces use 10 credits per hour, whereas Large workspaces use 20 credits per hour.
Prebuilds currently use the same workspace class as regular workspaces.
FAQs
Create a team project on Gitpod, from the project settings you can select a large workspace.
It is not quite feasible to build an entire AOSP tree right now due to current storage capacity limitations. Please react with a "👍" on https://github.com/gitpod-io/gitpod/issues/13950 and comment your requirements.