Organization billing
The plans below have been superseded by our new billing model.
This page is for users who are looking to manage or cancel their existing organization billing plans.
Organization billing allows you to pay for your whole organization with a single subscription. You can choose between the Organization Professional plan, or the Organization Unleashed plan.
With Organization billing, all plan seats will be managed automatically, by auto-subscribing new members, and unsubscribing members who leave.
Organization billing can be accessed under Organization Settings if you are an organization owner.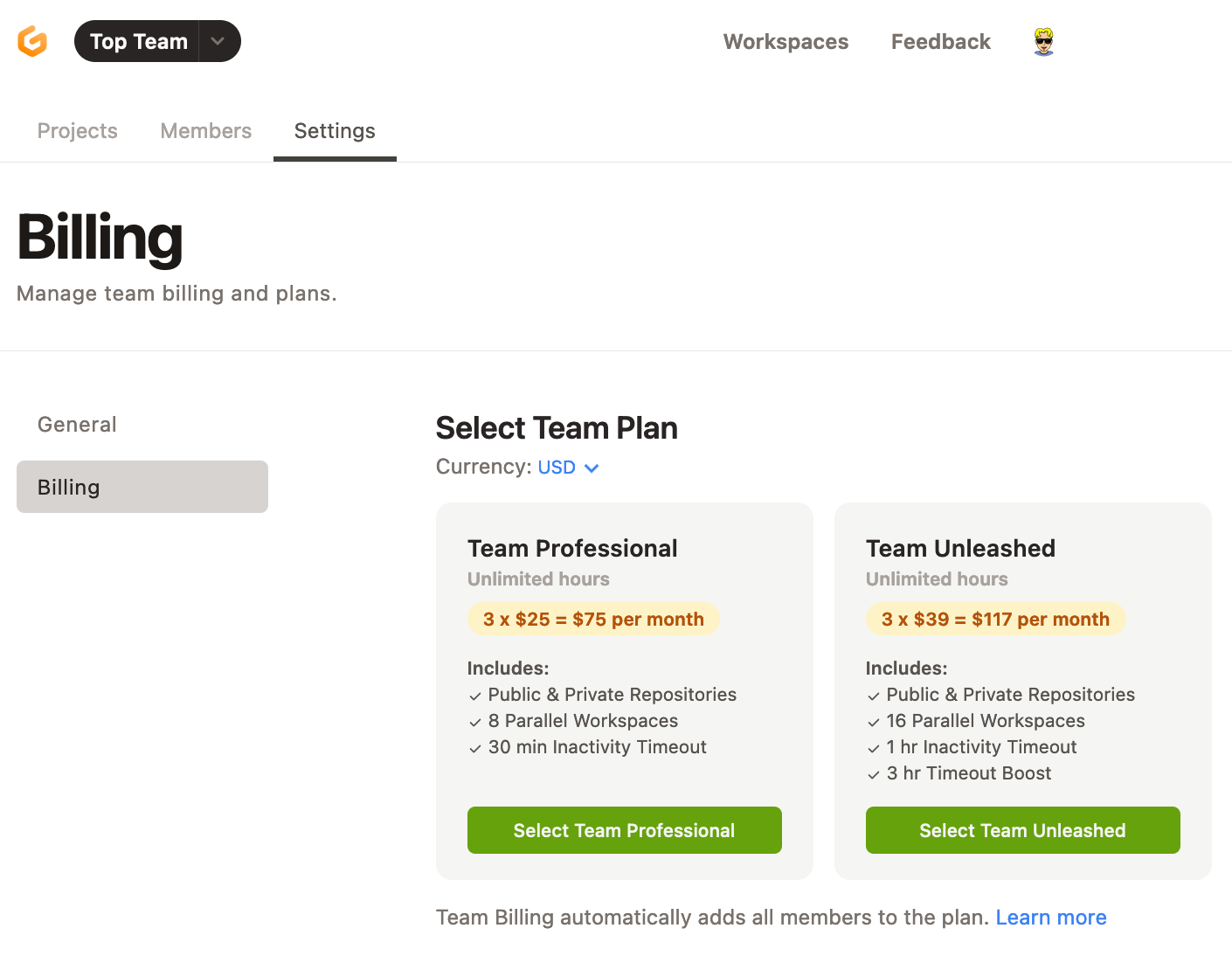 Once a plan is active, Organization billing will auto-subscribe new members, and the count will update automatically.
Look for the green button to manage your payment details or to cancel your subscription.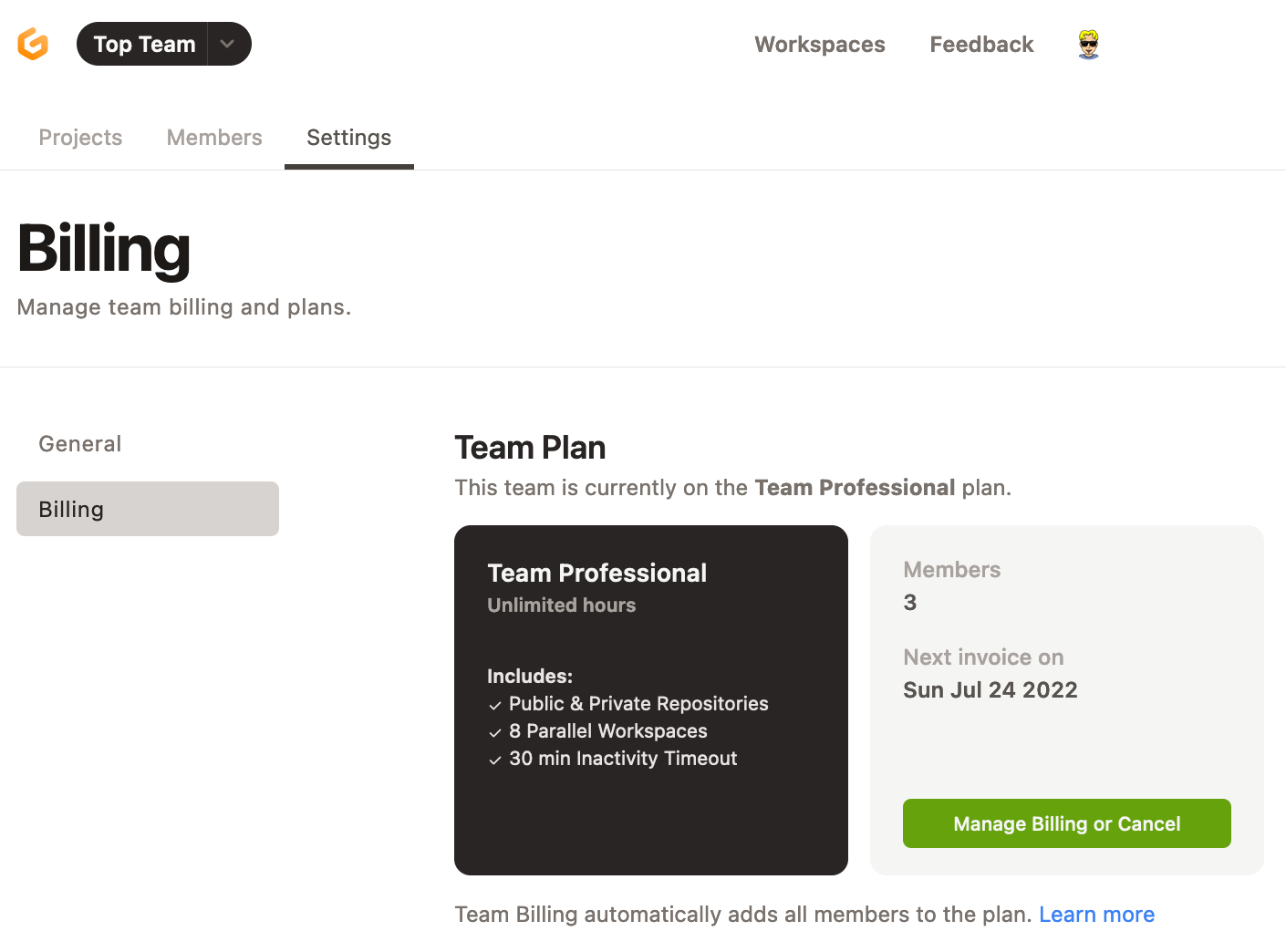 Good to know
an organization can only have one active Organization billing plan.
With Organization billing, all organization members, including owners, are auto-subscribed to the plan.
New members are added using a shared invite URL which can be reset.
When new members join in the middle of a billing period, you will be billed pro-rata for the remaining fraction of the month.
See Organizations & Projects to create a new Organization.