←  Back to Changelog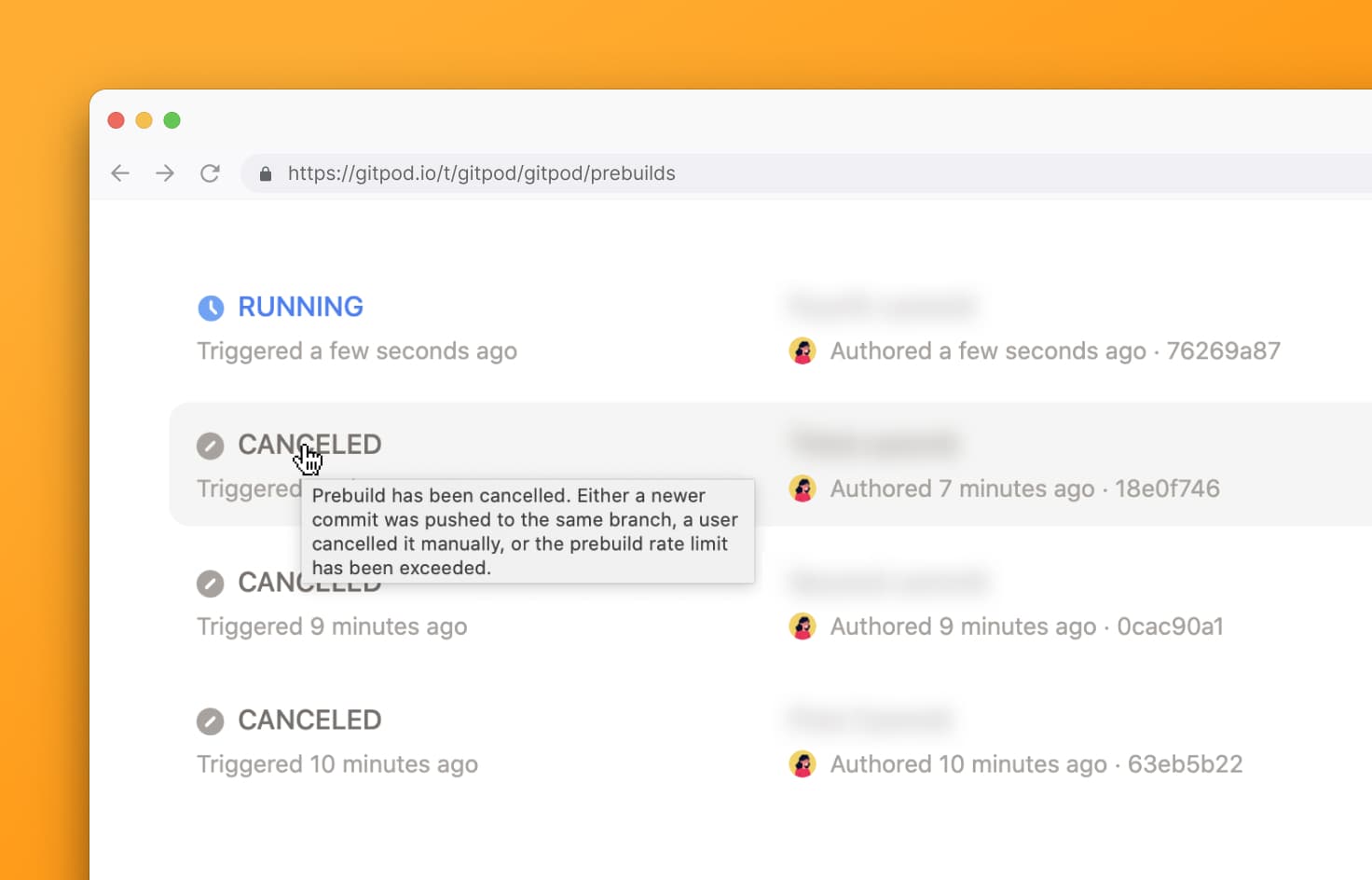 July 4, 2022
Auto-cancel prebuilds on outdated commits
During development, sometimes a number of commits occur within a short period of time, which can trigger and queue multiple prebuilds for the same branch.
Gitpod will now auto-cancel pending or running prebuilds on the same branch when new commits are pushed, efficiently processing the queue and making sure workspaces always use prebuilds with the latest commits.
Auto-cancellation has been enabled by default for all projects, but you can disable this behavior in project settings.
Roadmap updates
JetBrains - Roadmap issue: #7956 Beta
Fixes and improvements