←  Back to Changelog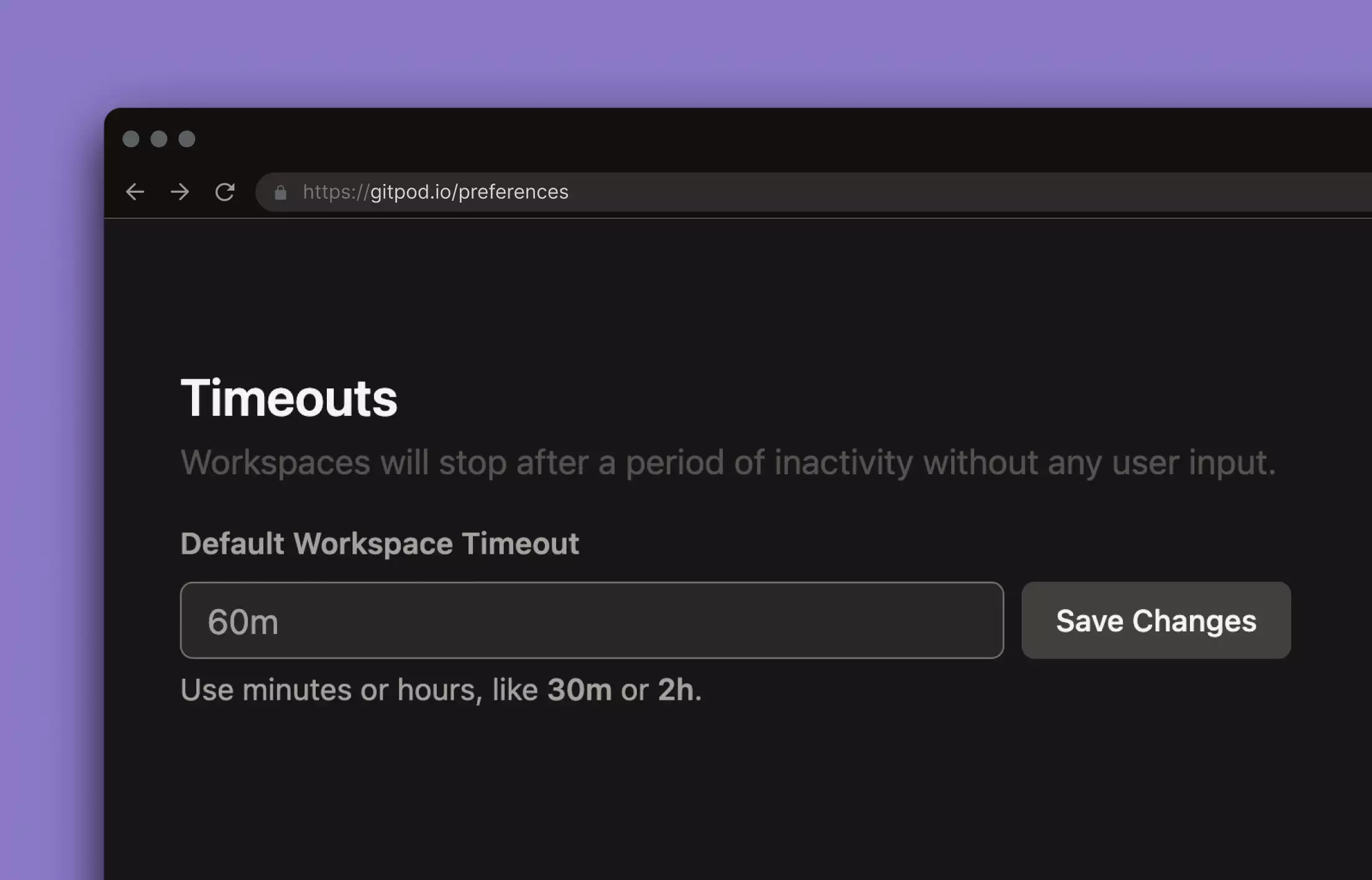 March 21, 2023
Introducing Flexible Timeouts 🥳 !
You can now set your workspace timeout up to 24 hours using the command line, direct in your favorite editor or IDE or configure a global default! Setting a configurable timeout is useful if you're working on a long running task, need to leave your workspace open for a while and then revisit it, or whilst collaborating or sharing previews with others.
To try out this feature, type: gp timeout set 1h to set the timeout for the currently running workspace to 1 hour. Or, go to your user preferences to set the default value for all future timeouts.
FAQs
Does this work for free users?
Only users on paid plan can set custom timeouts.
Can timeout defaults be restricted by an organisation owner or administrator?
Not currently.