←  Back to Changelog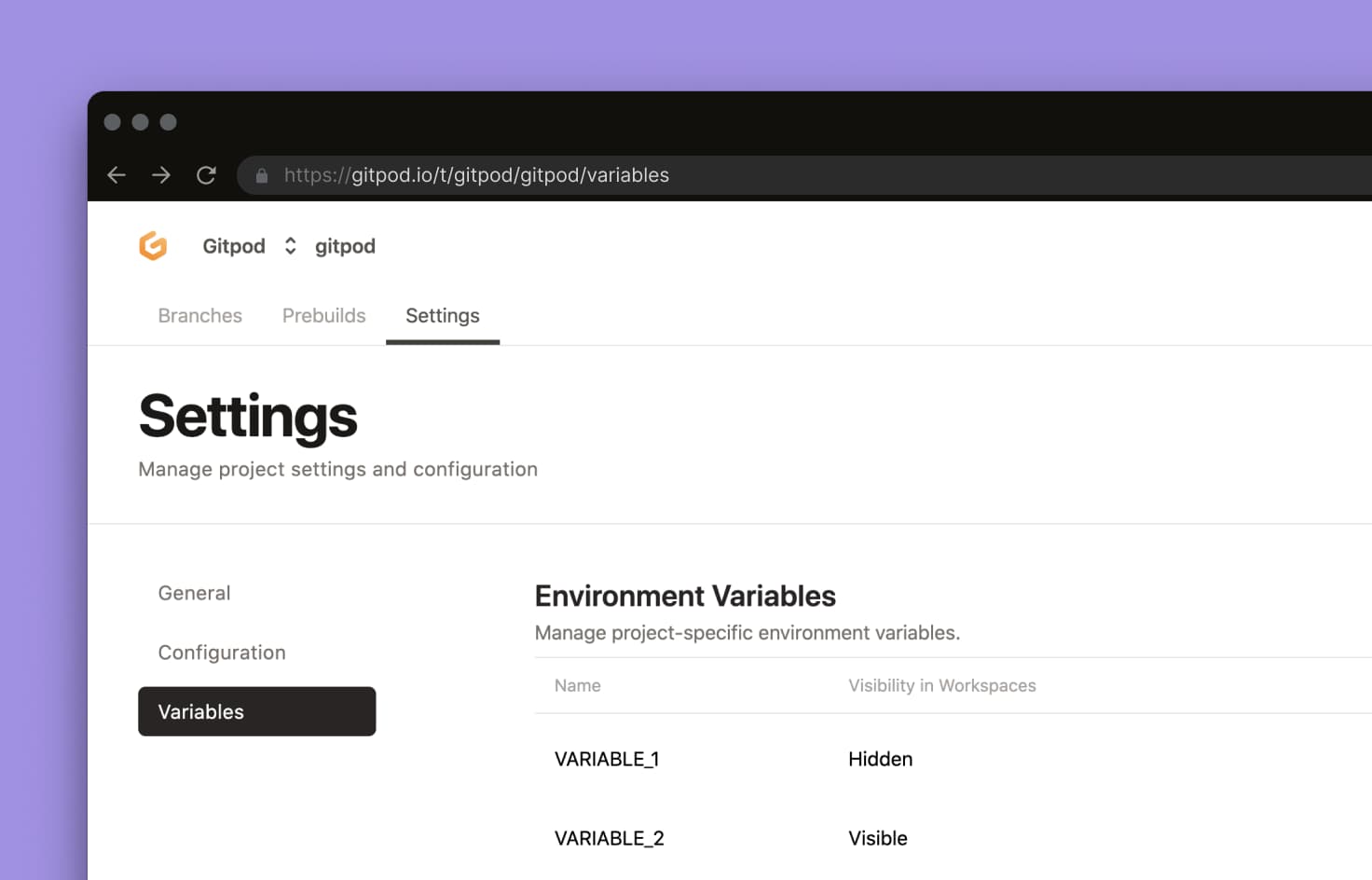 January 31, 2022
Project-level environment variables
It's time to bring environment variables to Projects, and with that to Prebuilds as well!
Environment variables can now be set for individual Projects, which automatically makes them available when Gitpod runs a Prebuild for your project.
By default, these environment variables are not accessible in workspaces. You can, if you desire so, make them available in workspaces too. However, keep in mind that if you do so, anyone who starts a Gitpod workspace for your project will see the value of these environment variables.
To get started, make sure you have created a project at gitpod.io/new. You will then be able to visit its Settings page, where you find a new Variables section.
We are interested in your feedback and suggestions, please let us know in our dedicated feedback issue or chat with us.
Fixes and improvements