←  Back to Changelog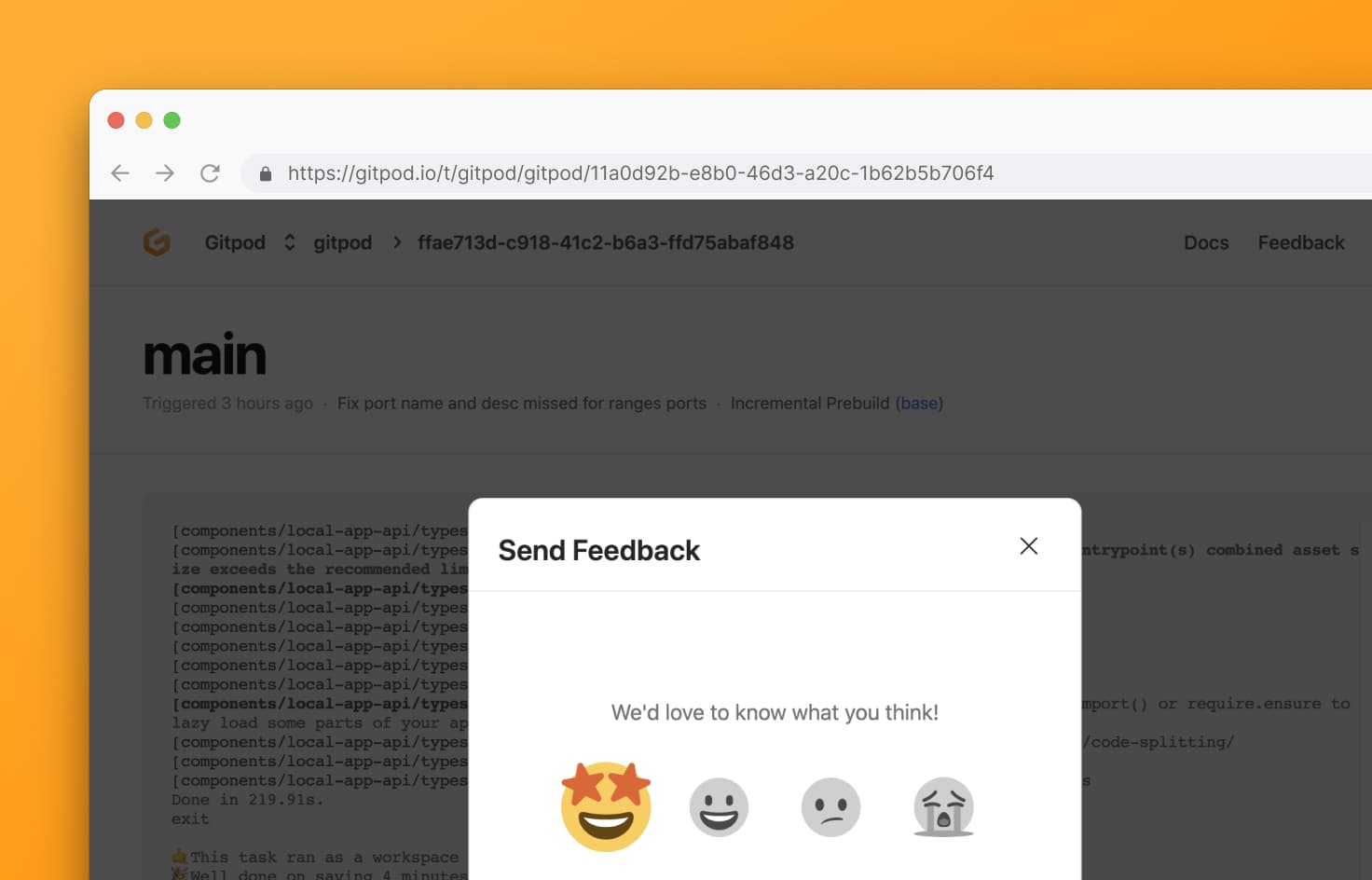 May 23, 2022
Feedback widget for dashboard
Users are more likely to provide feedback, the easier we make it for them.
Inspired by the feedback form for Gitpod docs pages, we've added a similar Feedback feature in the Gitpod dashboard.
One click is enough to tell us how you feel, or write a quick note, all without leaving the page.
Roadmap updates
Public API - Roadmap issue: #7900 Alpha
Fixes and improvements