Enterprise
Engineering Teams get more done with Gitpod
Unleash developer productivity and collaboration by supercharging how you develop.
5h
weekly productivity gain per engineer
4x
faster time from zero to first PR
100%
of code runs in a secure CDE
+750k
developers are using Gitpod
Used by world-leading companies
Your engineering team, more productive
Onboard developers with one click
Developers are ready to code at the click of the button. Internal and external developers become effective on day 1.
Let your team work from anywhere, on any device
Gitpod moves the workload to the cloud. No need to ship overpowered laptops around the world. Use any computer to code securely.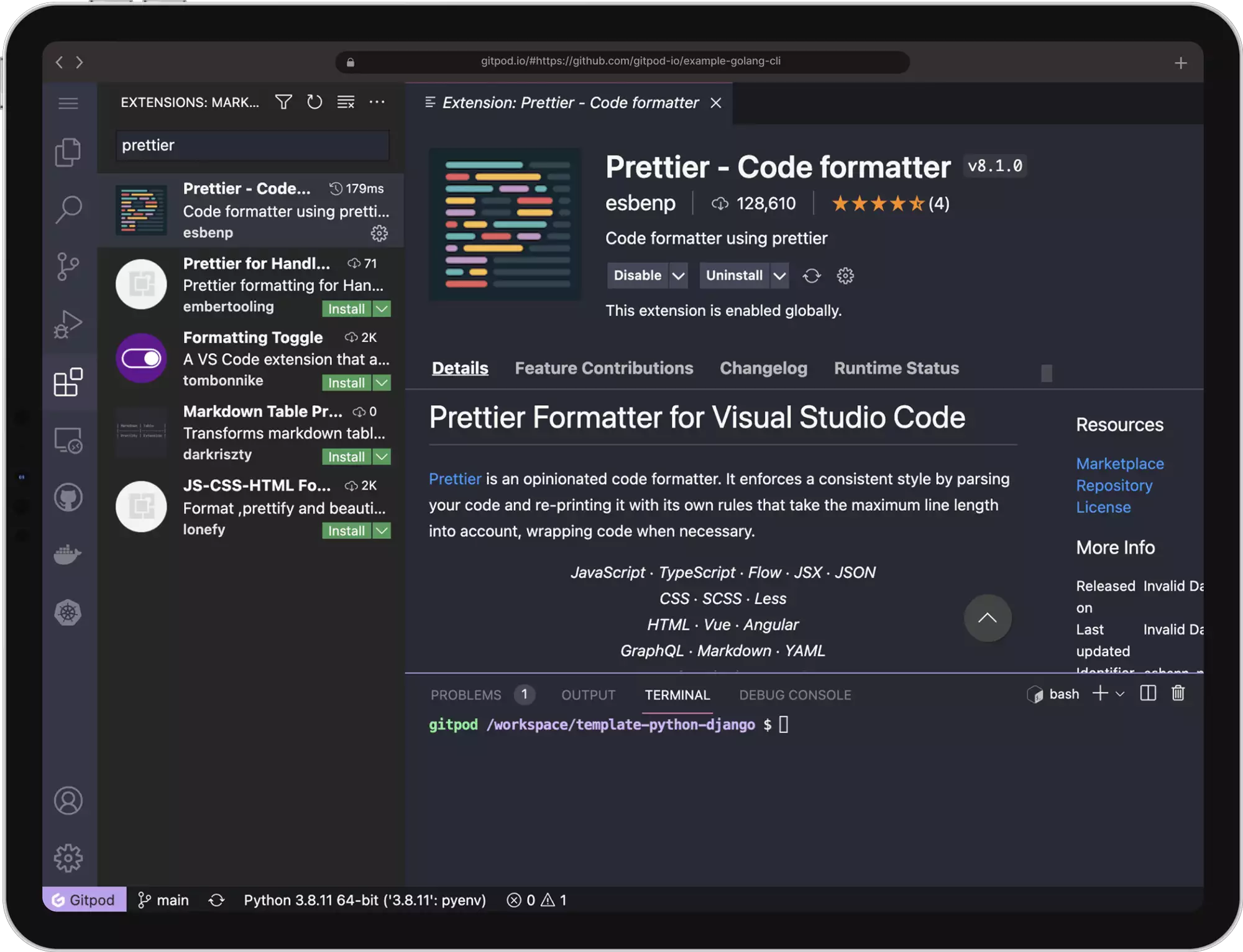 Enable faster collaboration across teams
Workspaces can be shared in real time, in seconds. Use preview environments for quick and easy collaboration across your entire product org.
Protect your company source code from malicious attacks
Gitpod never stores source code locally. No matter what device your developers use or where they are located. Gitpod is secure by design.
Your cloud or our cloud
Gitpod.io
Use Gitpod in our secure cloud with minimal setup time and effort. Scale users as you need with full flexibility. Reduce operational overhead.
Talk to sales
Gitpod Dedicated
In your cloud or ours, run a private instance of Gitpod managed by us. Meet high security and compliance requirements while leveraging the ease of cloud development.
Request early access
Early access
"You can either spend 3 days of your life setting them up, teaching them how the environment works, or you can give them a button and say 'click here'."
Josep Jaume, Senior Director of Developer Experience at Factorial
Integrate, don't dictate
Gitpod is a fast, resource-efficient, open-source platform that integrates with your individual stack.
Bring your IDE
Gitpod natively integrates with JetBrains IDEs and VS Code. Other IDEs can be configured easily.
Connect your Git provider
It doesn't matter whether your company works with GitHub, Gitlab or Bitbucket. You can start Gitpod from any Git repository.
Get demo
Spin up fresh cloud development environments for each task, in the cloud, in seconds