Conference
Meet us at KubeCon EU in Amsterdam
April 19-21 2023
Amsterdam, Netherlands
We'll be at Booth SU22. Come visit us in person or see us in our virtual booth online.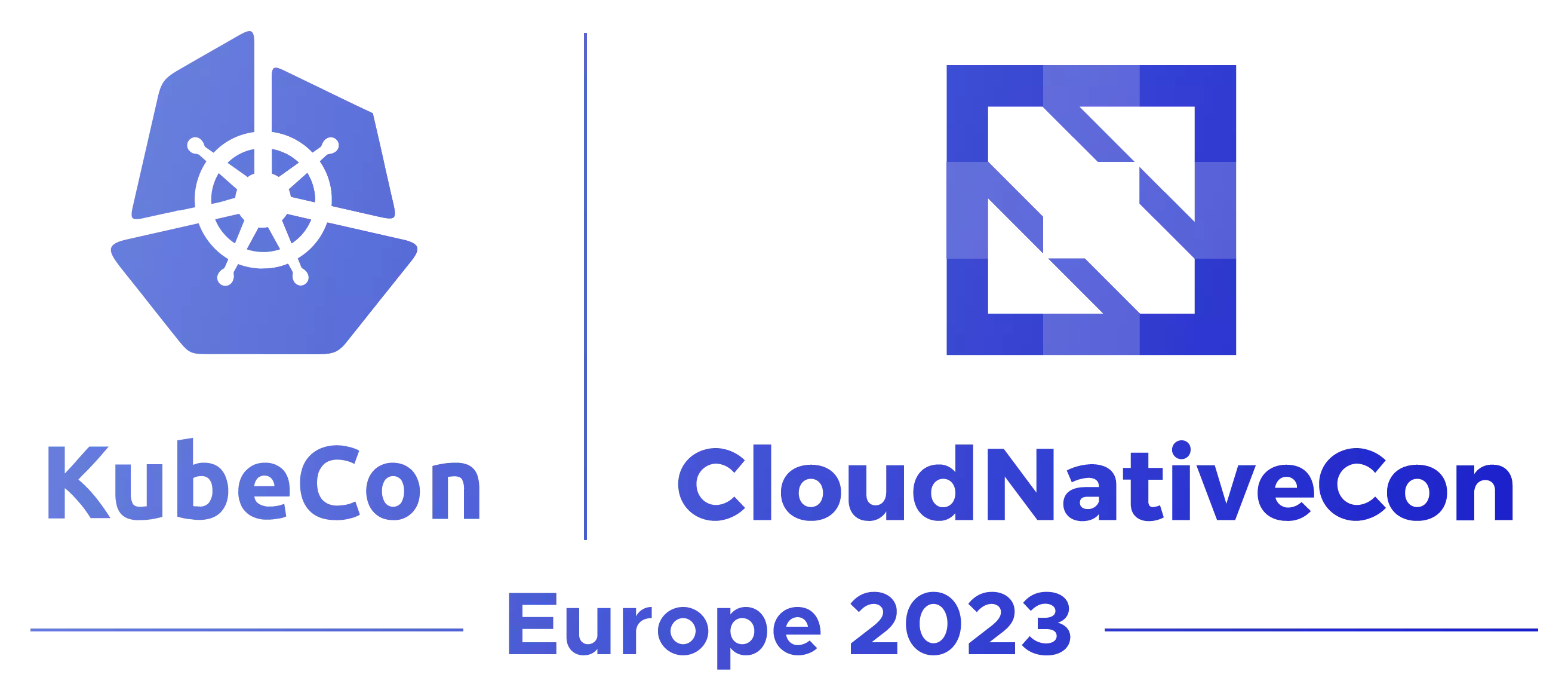 Booth sessions
Come by our booth, we're excited to talk with you.
Meet Gitpod's CEO and CTO at KubeCon EU.
Come and meet Gitpod's CEO and CTO at KubeCon! You can schedule a meeting with them to discuss your needs and how Gitpod can help you improve developer experience in your organisation.
Schedule a meeting today
#KubeCrawl + #CloudNativeFest
Join us for the #KubeCrawl + #CloudNativeFest big celebration on the first official night of KubeCon + CloudNativeCon!
Learn More
Product Demo
If you're with us onsite, feel free to stop by for a demo!

If you'd like to book a online demo call with our Gitpod engineers, schedule one here.
Join our community!
Our community is at the centre of everything at Gitpod. We're excited to have you join us. 🧡 Find out ways that you can get involved.
A look back at previous KubeCons
Here are some of great memories from our time at previous KubeCons! 🧡
Hey #KubeConEU! Team Gitpod are here 👋

We're ready to talk CDEs and the future of software development. Come find us at SU22 in the buttercup zone, next to the corner store. 🍊

@paulienuh @michaelar1ng @burningion @jolandgraf @csweichel @lucasvaltl

Spot has been gitpodified.

Thanks @mkoerbi @LiquidReply ! 🫶 @BostonDynamics 🤖 @gitpod #KubeConEU

Pauline P. Narvas ⭐
paulienuh
Attendees at #KubeConEU 🇪🇸 We're giving away a number of swag boxes 🍊
For a chance to win one of our exclusive swag boxes, tell us the biggest friction you've faced when onboarding to a new company! 👀

We'll tweet the lucky winners ✨

Get started for free
Spin up a pre-configured development environments in seconds.