Conference
Meet us at KubeCon NA in Detroit
October 26-28 2022
Detroit, USA
We'll be at Booth SU42. Come visit us in person or see us in our virtual booth online.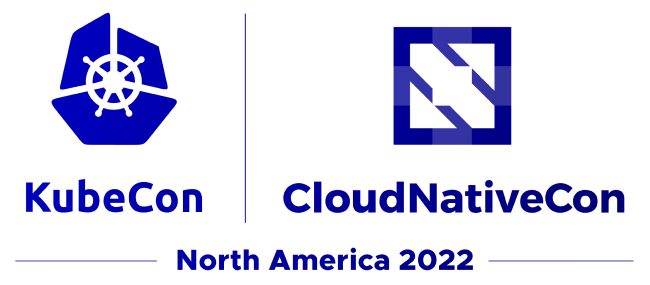 Our KubeCon talks
Hear from Gitpodders during our KubeCon talks onsite.
Kubernet-Bees: How Bees Solve Problems Of Distributed Systems
Wednesday, October 26
2:30pm - 3:05pm
Many CNCF participants use bees as logos (e.g. eBPF, Cilium, GiantSwam, Honeycomb). This is no coincidence; the two worlds have more in common than you might think. Read more
Fast Image Pulls Using IPFS And Opportunistic Caching
Friday, October 28
11:55am - 12:30pm
Image pull times pose a considerable challenge when optimising for fast container starts within Kubernetes, due to potentially large images or network topology, bandwidth and egress cost constraints. Read more
Booth sessions
Come by our booth, we're excited to talk with you.
JetBrains 🤝 Gitpod demo
Wednesday - Thursday, October 26-27
Join Ernst Haagsman from JetBrains at our booth who will demo how the Gitpod x JetBrains integration works with a Java-based project as an example.
Product Demo
If you're with us onsite, feel free to stop by for a demo!

If you'd like to book a online demo call with our Gitpod engineers, schedule one here.
Join our community!
Our community is at the centre of everything at Gitpod. We're excited to have you join us. 🧡 Find out ways that you can get involved.
A look back at previous KubeCons
Here are some of great memories from our time at previous KubeCons! 🧡
Hey #KubeConEU! Team Gitpod are here 👋

We're ready to talk CDEs and the future of software development. Come find us at SU22 in the buttercup zone, next to the corner store. 🍊

@paulienuh @michaelar1ng @burningion @jolandgraf @csweichel @lucasvaltl

Spot has been gitpodified.

Thanks @mkoerbi @LiquidReply ! 🫶 @BostonDynamics 🤖 @gitpod #KubeConEU

Pauline P. Narvas ⭐
paulienuh
Attendees at #KubeConEU 🇪🇸 We're giving away a number of swag boxes 🍊
For a chance to win one of our exclusive swag boxes, tell us the biggest friction you've faced when onboarding to a new company! 👀

We'll tweet the lucky winners ✨

Try it out
Dev environments pre-configured with all the dependencies required to code in seconds.